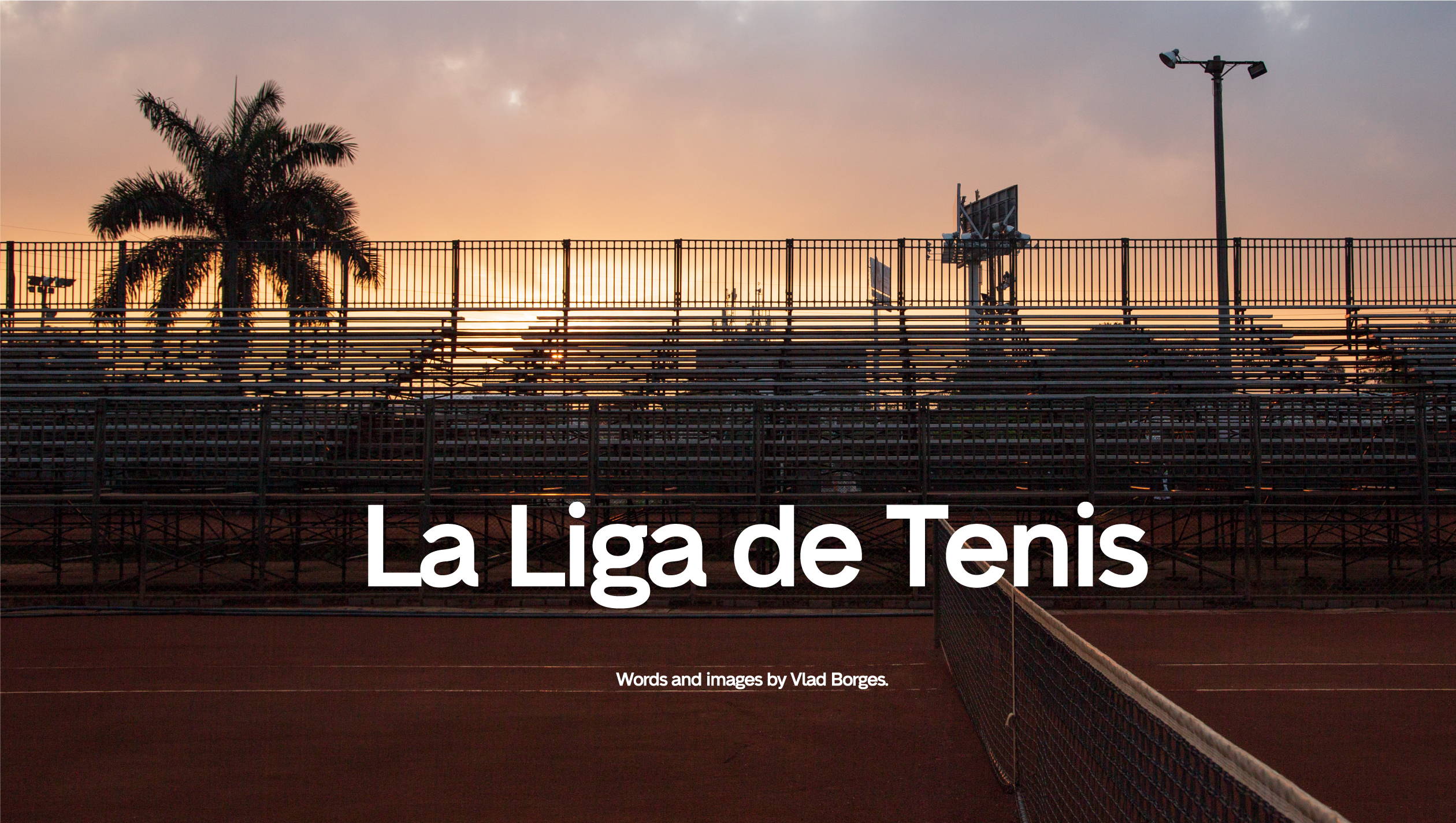 ---
---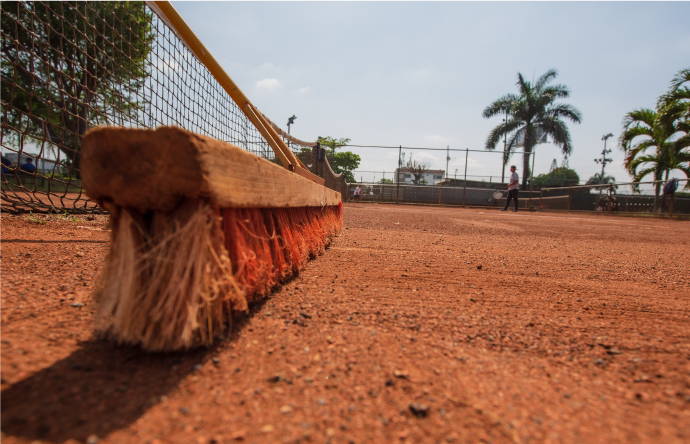 ---
It's 5:00am and I begrudgingly roll out of bed to make it in time for my 6am tennis lesson. The night before a friend invited me to play and without hesitation the answer was yes. Shit. What did I get myself into ?
As the most beautiful of sunrises began over the city, I was picked up from my Airbnb in Barrio San Antonio, one of the oldest artistic neighborhoods in Cali, Colombia. By now the excitement had eclipsed the dread, and all was good. I was ready to Carpe Diem.
Santiago de Cali (its full name), Colombia's third largest city, is located right in the heart of el Valle del Cauca. It has always been famous for its vibrant people, high energy, and of course Salsa music and dancing. But the city has also been dubbed the Sports Capital of the Americas due to its deep-rooted love and long history of sports.
---
With no expectations, we pulled up to Las Canchas Panamericanas or The Panamerican Fields, and parked in front of La Liga Vallecaucana de Tenis, which is the oldest of the Cali clubs, founded in 1922. This location was inaugurated in 1975 with just 3 courts. In 1997, a modern tennis stadium was added which bears the name of the late Caleño tennis player Alvaro Carlos Jordan. Today there are 14 full clay surface courts, a Pro shop and a walk-up food and beverage kiosk along with some outdoor seating.
---
---
Up until this point, I thought we were just going to hit some balls around just for fun. But as we walked through the club and out onto the court area, we were greeted with a huge ear to ear smile by Milton Cesar Vaquero Patiño, one of the club's top instructors. He is small in stature but giant in spirit with a truly colorful personality. Much to my surprise we were in for a very rigorous tennis lesson. We began promptly at 6:00am with a light warmup and some basic drills but soon things intensified and the competitiveness among us started to come out. Right around the one-hour mark of the lesson that 6:00am call time started to make a lot of sense as it was now a little past 7:00am and the sun was beaming hot.
---
The temperature was rising by the minute (remember, we were in "El Valle," where the days are extremely hot and the nights are fresh and cool).
---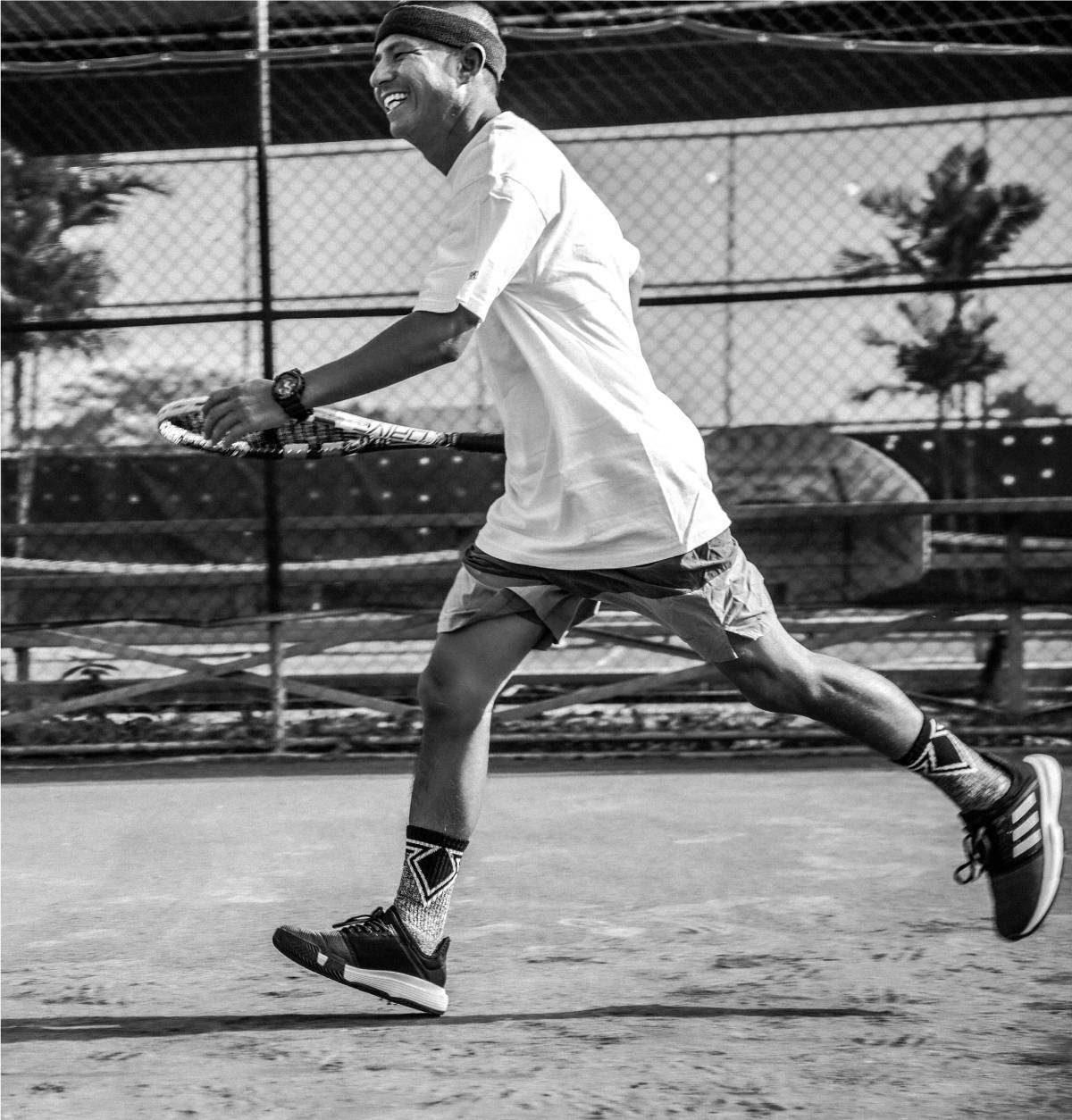 ---
Coach, as I started to call him, saw that we were focused, in shape and had a seriousness in our eyes to do well. This seemed to make him quite pleased as this was my first lesson ever and my friend Moncho's 3rd or so. It was now 8:00am and our two-hour lesson had flown by and come to an end.
I was heading back to the States in a couple more days as my trip was also coming to an end. But I was hooked and couldn't quite shake the feeling from my first tennis lesson. Maybe I was on a runner's – or,  a tennis, high, if there is such a thing. So right then and there in the parking lot I decided that I'd extend my stay for a bit longer. Moncho said he was going to stop by the tennis store on his way home to pick up a few things and invited me to tag along, which, naturally I did. And that's when I bought my first racquet.
---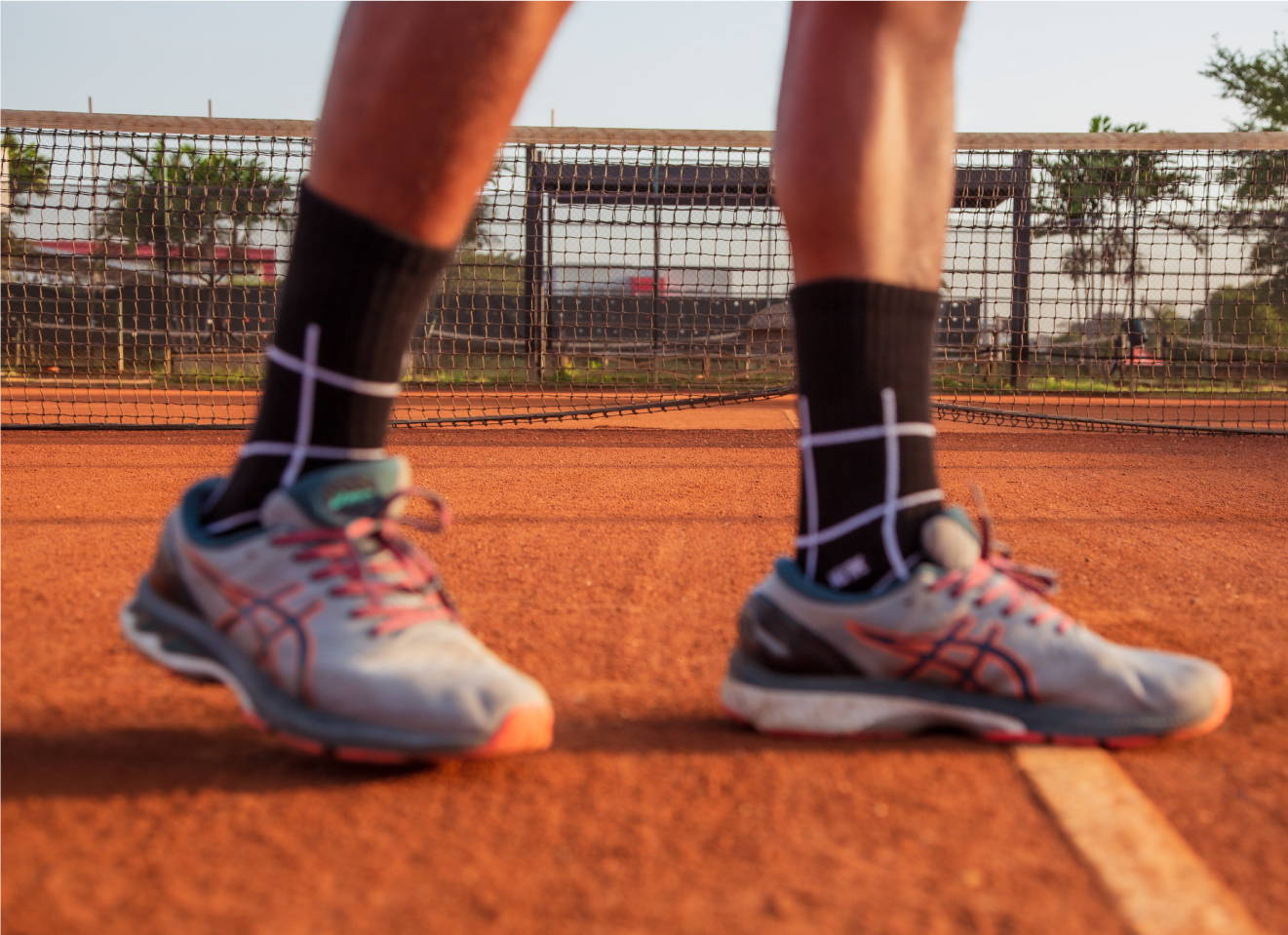 ---
Tennis was always a sport that I loved to watch and tried playing here and there when I was really young but never bothered to pursue. But after my first lesson I caught the bug. The following day I showed up at La Liga de Tenis, new racquet in hand, for another 6:00am session with my dear friend Moncho.
Much to Coach Vaquero's surprise at seeing me again, he said "good morning my friend, you coming back" in an endearing broken accent. Again, with a huge smile on his face. My second lesson was even better than the previous one. No doubt that I was now looking to become a decent tennis player. After the day's session I told Coach that I would be staying in Cali a bit longer and asked if he could fit me into his schedule as a regular student. He agreed happily, but broke the news that the only regular spots he currently had open were at 6:00am. Damn… sign me up.
---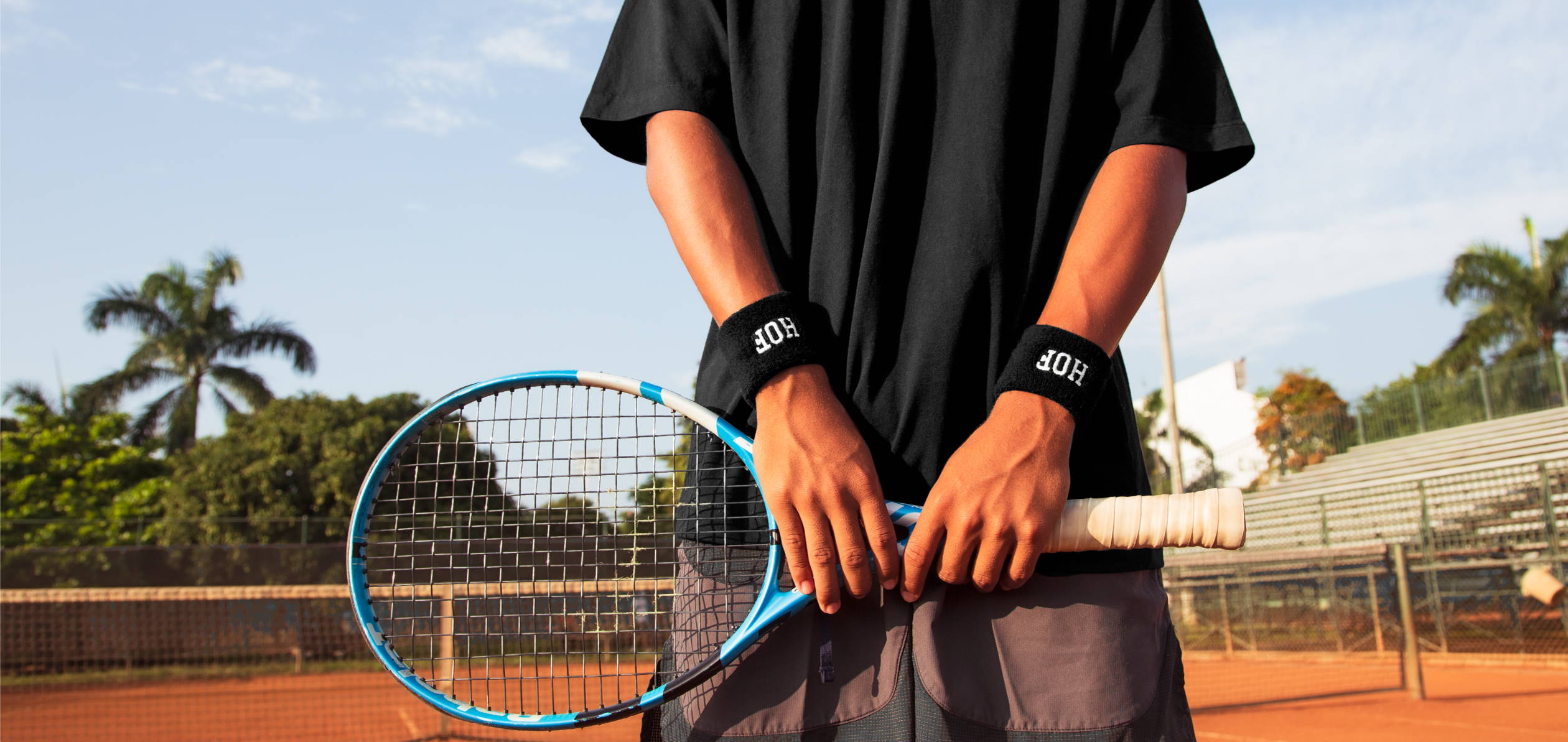 ---
Over the next several months, I took lessons almost 7 days a week and sometimes twice a day. I got to know Coach a little more and we became friends. I learned his story and more about how he ended up teaching tennis at La Liga.
---
---
Coach Vaquero was born and raised in Cali and has been in the sport since 1990 where he started out as a ball boy. He recalls that when he turned 22, the Director of the club at the time told him that he was too old to work as a ball boy anymore and should not continue. So, with a super late start in his early 20's he began his tennis career and played as an amateur reaching category level "1a Libre" the highest in the Tennis Circuit. Winning a series of tournaments in his favor.
"I have many fond memories of matches won, lost and some yet not finished."
Vaquero laughs to himself as he goes down memory lane.
While in his mid 30's and still playing high-level tennis he also began giving lessons here and there.
"I asked for an opportunity to continue teaching at the club where I was a ball boy and I got that opportunity. And see, here I am.. thanks to that opportunity, still involved in the sport I love."
---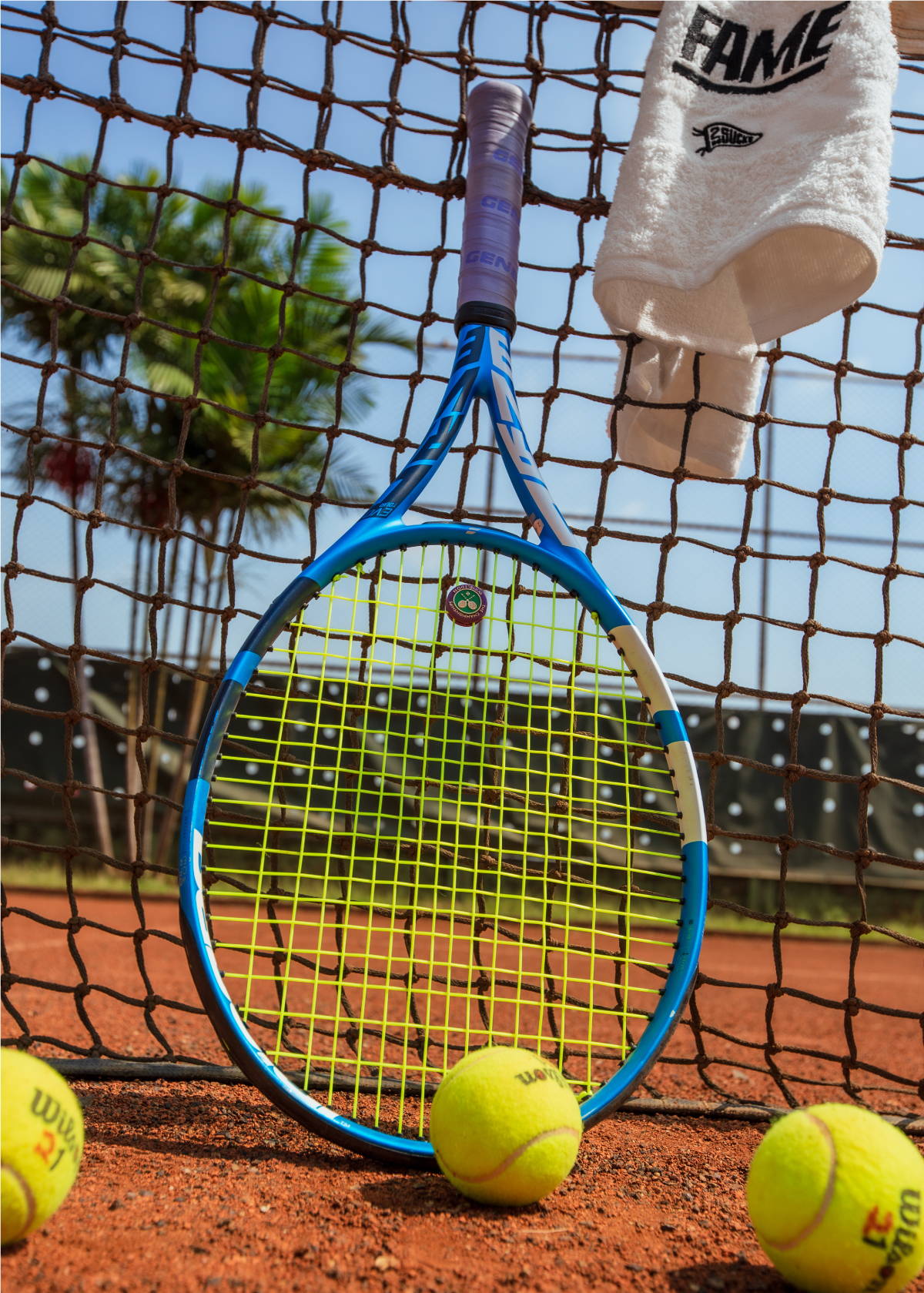 ---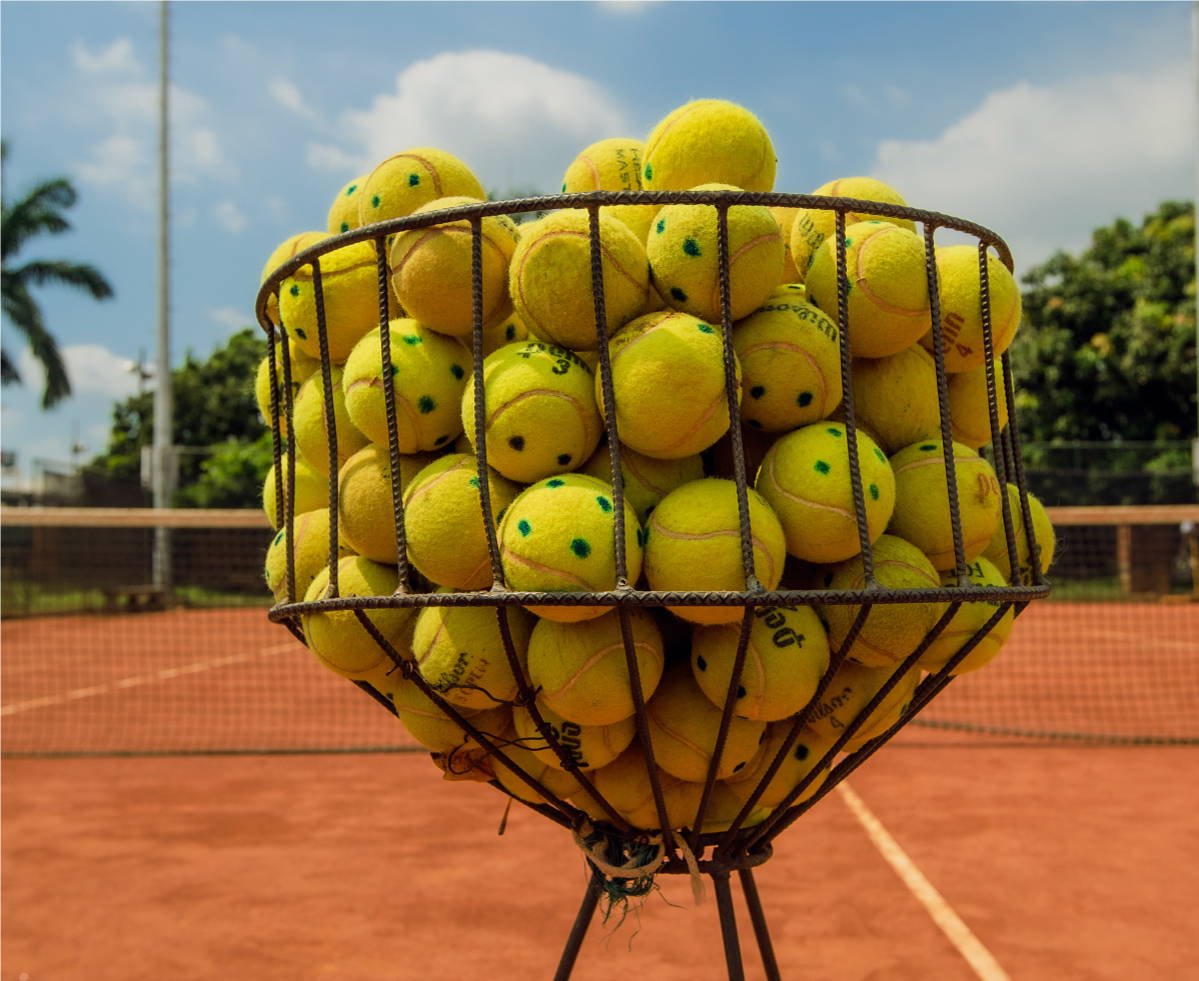 ---
"Despite the fact that I started very late to compete professionally, I am proud to have achieved many things within this sport and the triumphs I have reached. Thank God I have been recognized in the field of tennis... at a departmental and national level."
He's been a fixture at La Liga Vallecaucana as one of the most sought-after instructors at the club for over three years now.
"I love it here, I start my day very early as my first class is at 6:00am and back to back until 12 noon. Then a small break and back from 3:00pm to 6:00pm or so."
---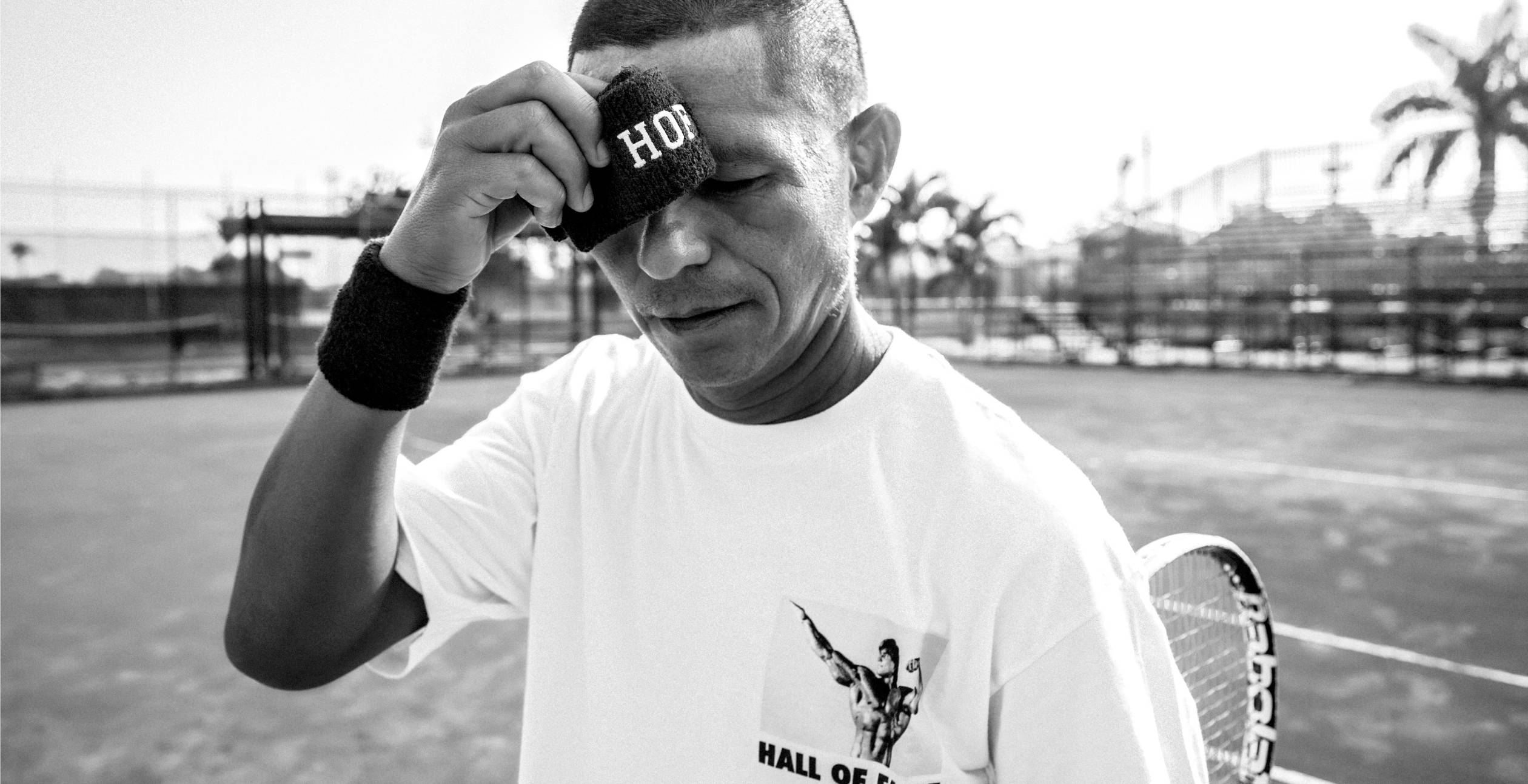 ---
As I asked more questions and got to know more about my new coach and his journey, he also wanted to know more about me and what the Hall of Fame brand was all about. As I had mentioned to him, I was there doing some sourcing and also working on printing a coloring book for a special project. I gave him an overview of the brand's history and showed him our website and Instagram. I told him I'd bring him some gear if he'd like, but he refused anything for himself.
"No, no, no thanks. But I would accept something for my son." "Yeah, sure,''
I replied.
His face lit up as bright as the Cali morning sun–clearly his son was his true pride and joy. I had the pleasure of meeting this young man upon his return from a tournament he was playing in Bogota. A stark contrast physically to his father – he is already much taller with a very serious demeanor.
---
---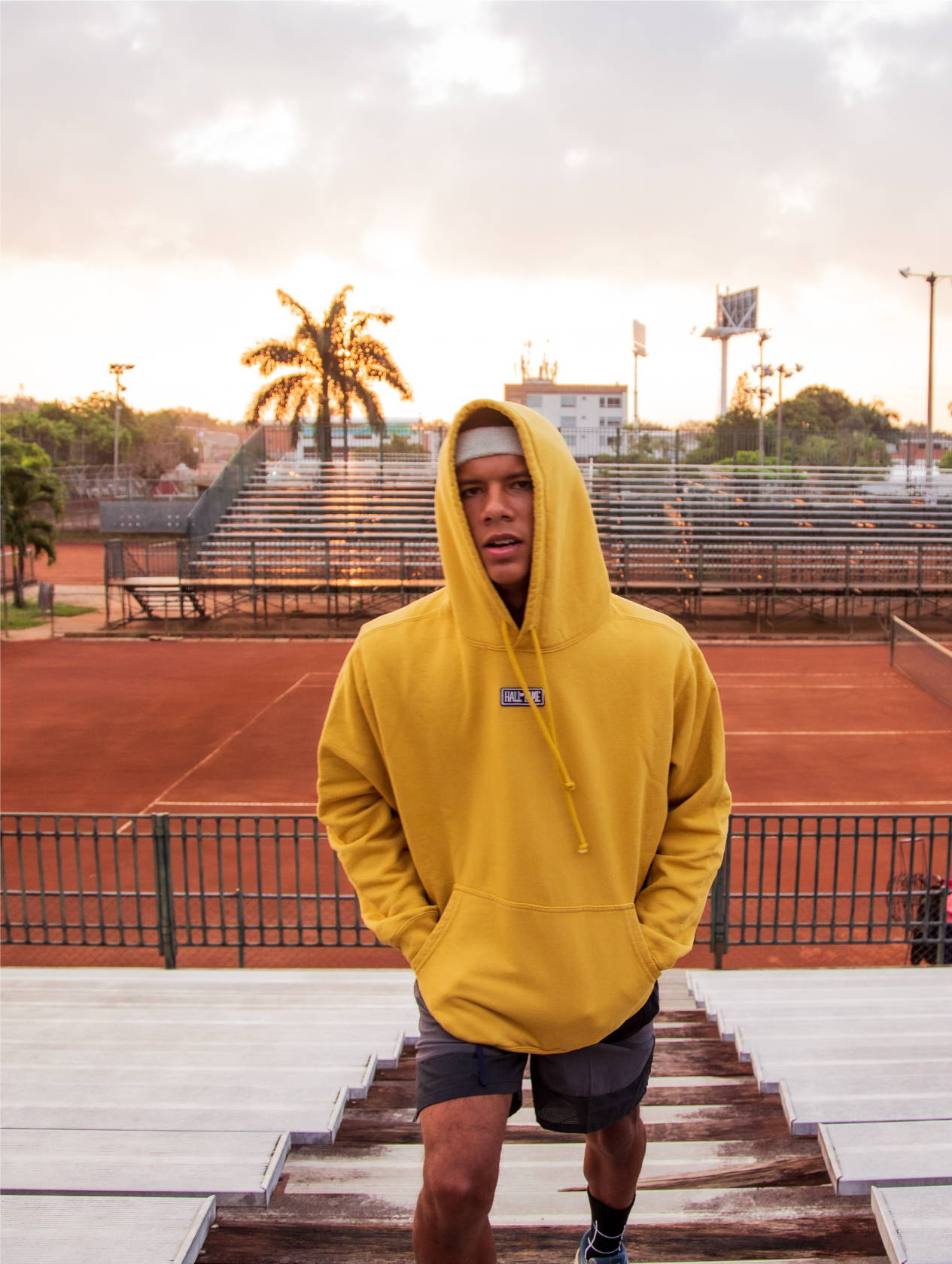 ---
Jhoan Sebastian Vaquero Quiñones is a 17-year-old junior amateur tennis player with a national ranking of #3 in the country. Also, holding an International Tennis Federation world ranking of 860 in his age group 16-18.     
My first impression of Sebas, as everyone calls him, was that of a very well-mannered and respectful young man. A bit quiet and shy. Once he warmed up a bit and felt more comfortable around me, he would flash a big smile just like his Dad's, revealing his shiny braces. A typical teenager.
So, I thought. Once he took the court, the transformation was unbelievable… scary actually. He no longer looked like a sweet kid but rather a full-grown serious problem for any opponent. The shyness is completely gone now and replaced with sheer confidence. The look in his eyes was that of kill or be killed. A fierce competitor.
Tennis has often been compared to ballet because of its graceful movements. Sebas is a lefty, which makes all his moves look awkwardly beautiful. The strength and power in which he hits the ball was impressive to say the least. It was like I was watching a different person from the one I had met a couple days prior.
---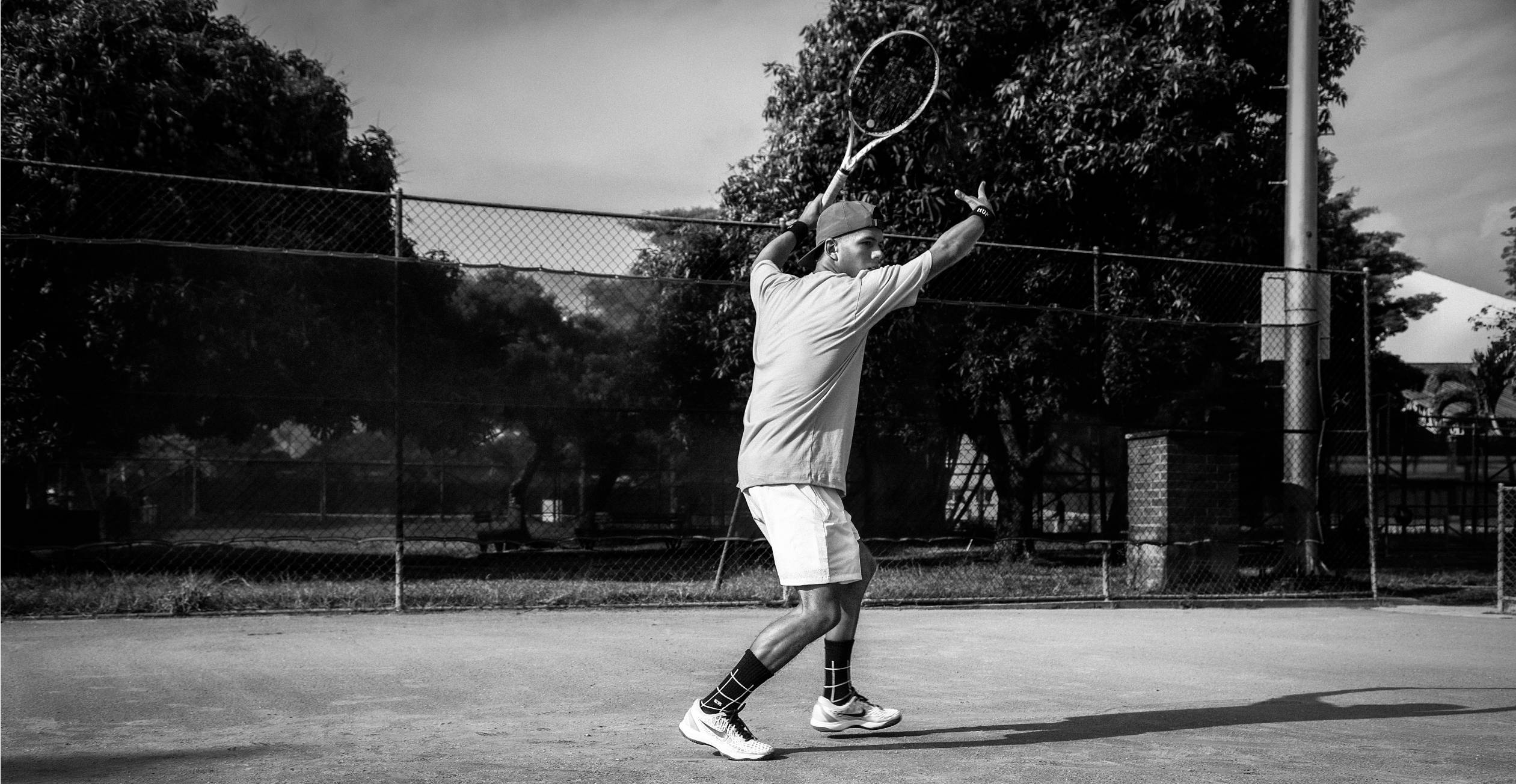 ---
---
He started playing around age 5 just for fun. At age 12, he decided to take the sport more seriously. I would often run into Sebas at La Liga and it was there that I got to know him better. I had a front row seat to his rigorous training and dedication. A champion in the making.
His day to day is similar to his father's. An early riser as well, he trains 2 hours of tennis drills in the morning and then another 2 hours in the afternoon, ending the day with 2 more hours of physical training.
He's just graduated high school and is extremely focused on his career and excited about the future.
---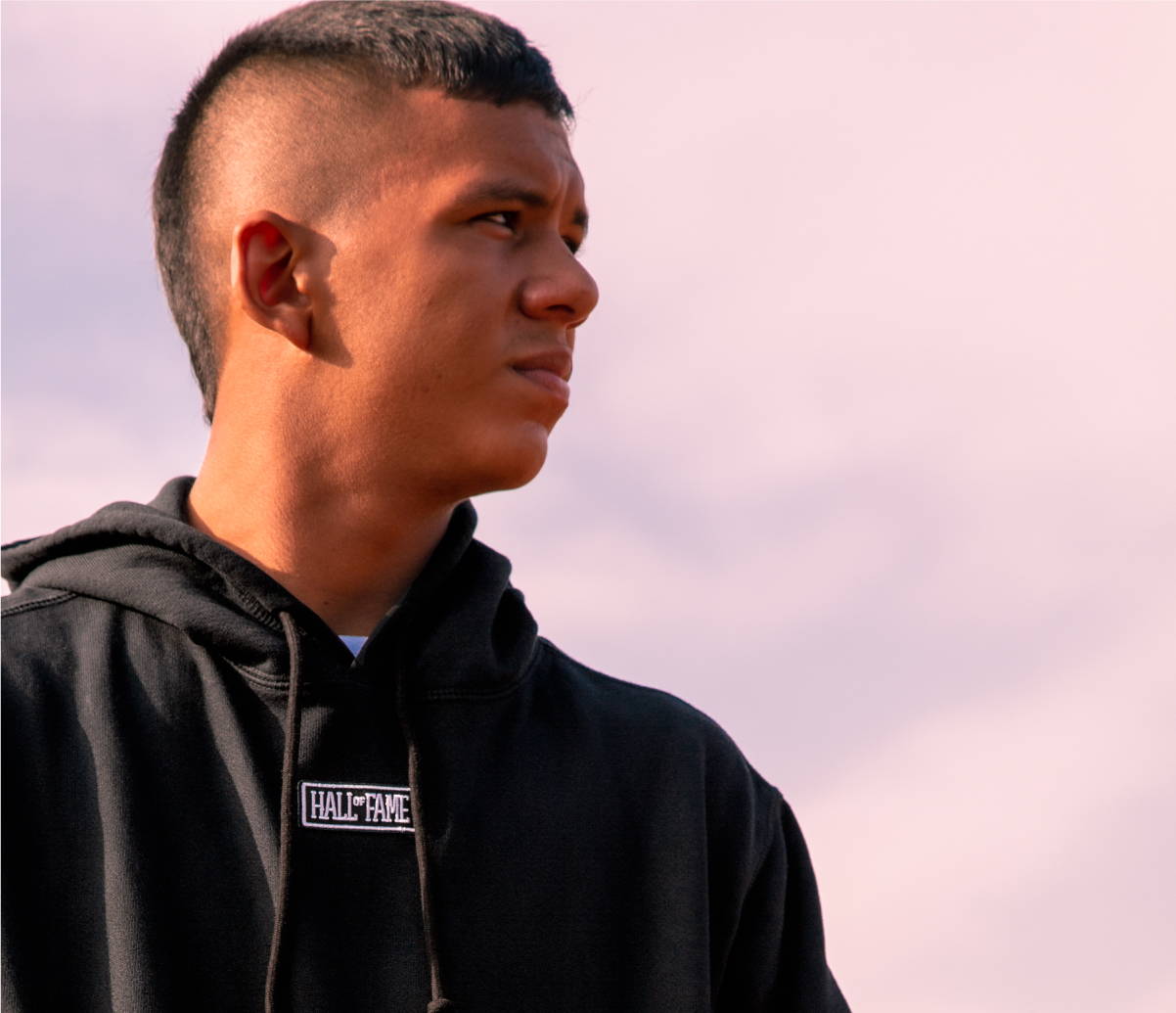 ---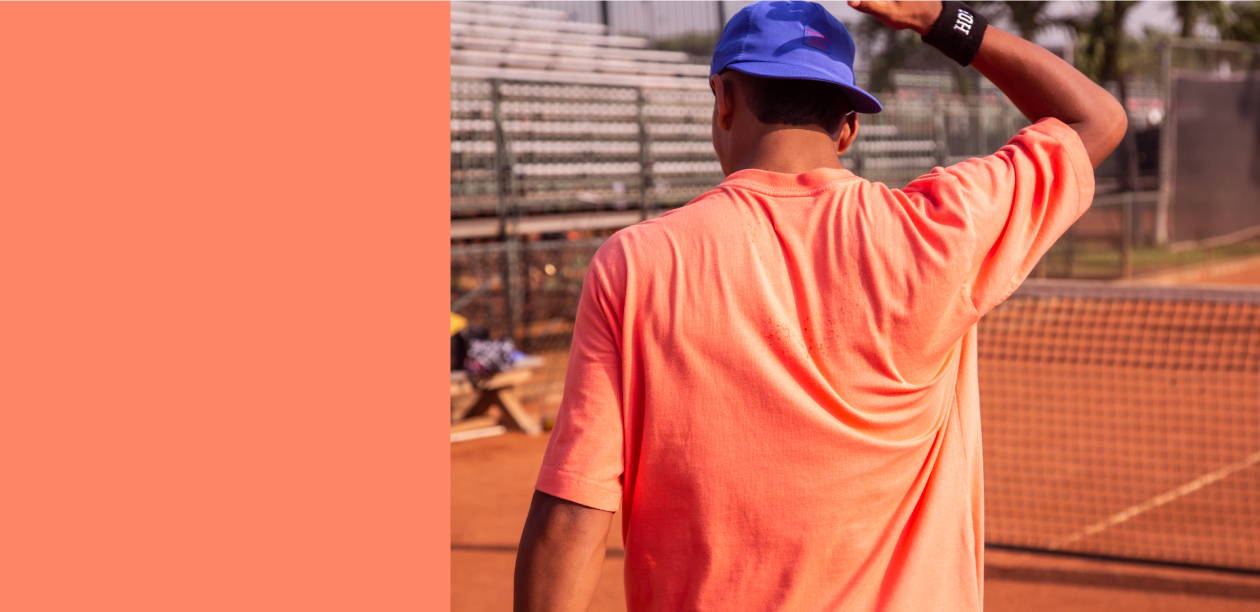 ---
"Honestly, it's super cool being on the junior tour circuit. It helps you improve your level and also make friends from all over. It's a unique experience. I like playing on clay surfaces more but I also train and have competed on hard courts as well."
When asked if he's made any rivals yet… "Ha-ha no, currently I am my own rival. I always try to get better every time I'm on the court no matter what."
Some of Sebas' goals at the moment are obviously getting better at his craft. But he is also working on learning more languages, English in particular, as he plans to study abroad and attend University to then turn pro in the sport.
---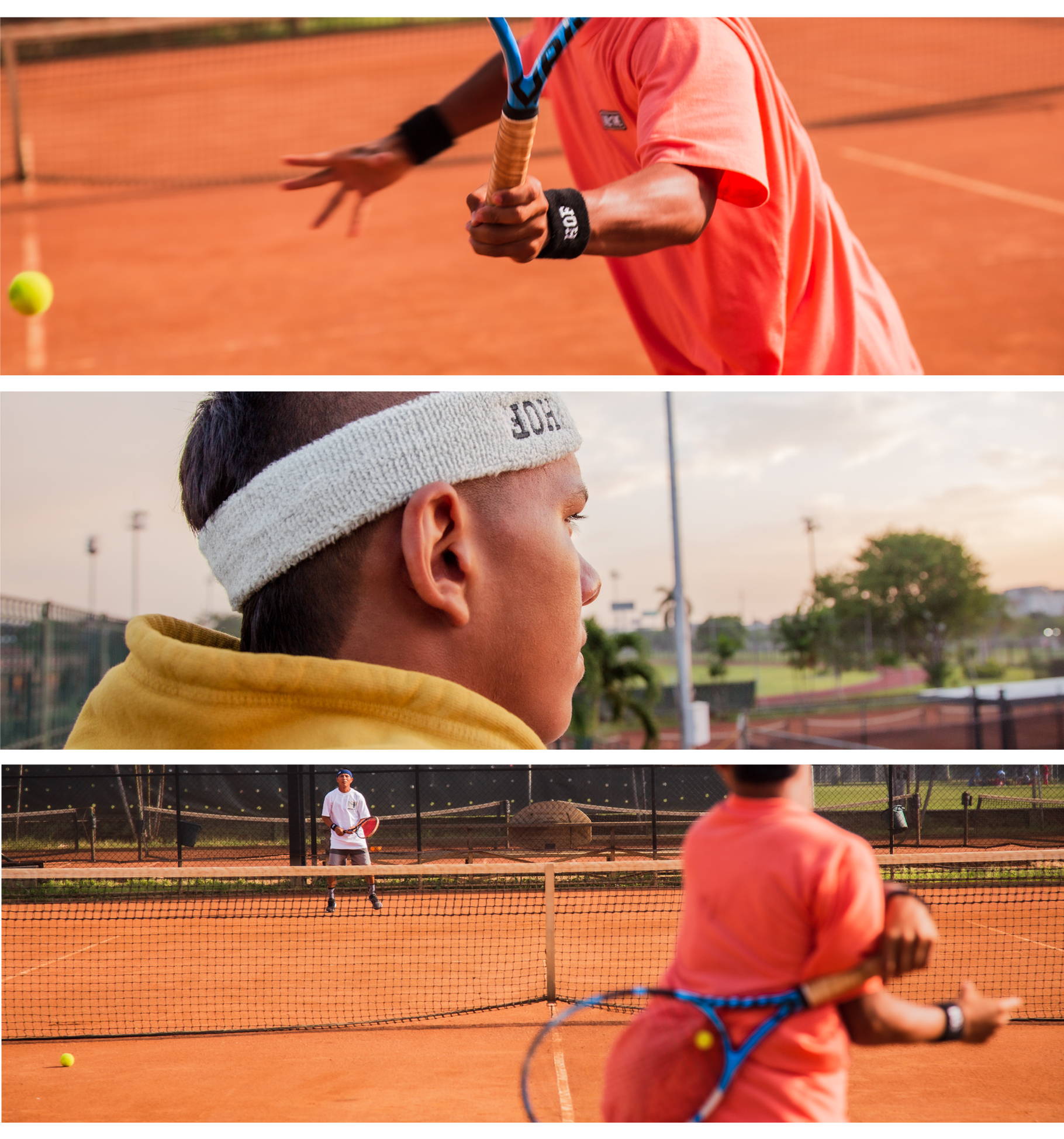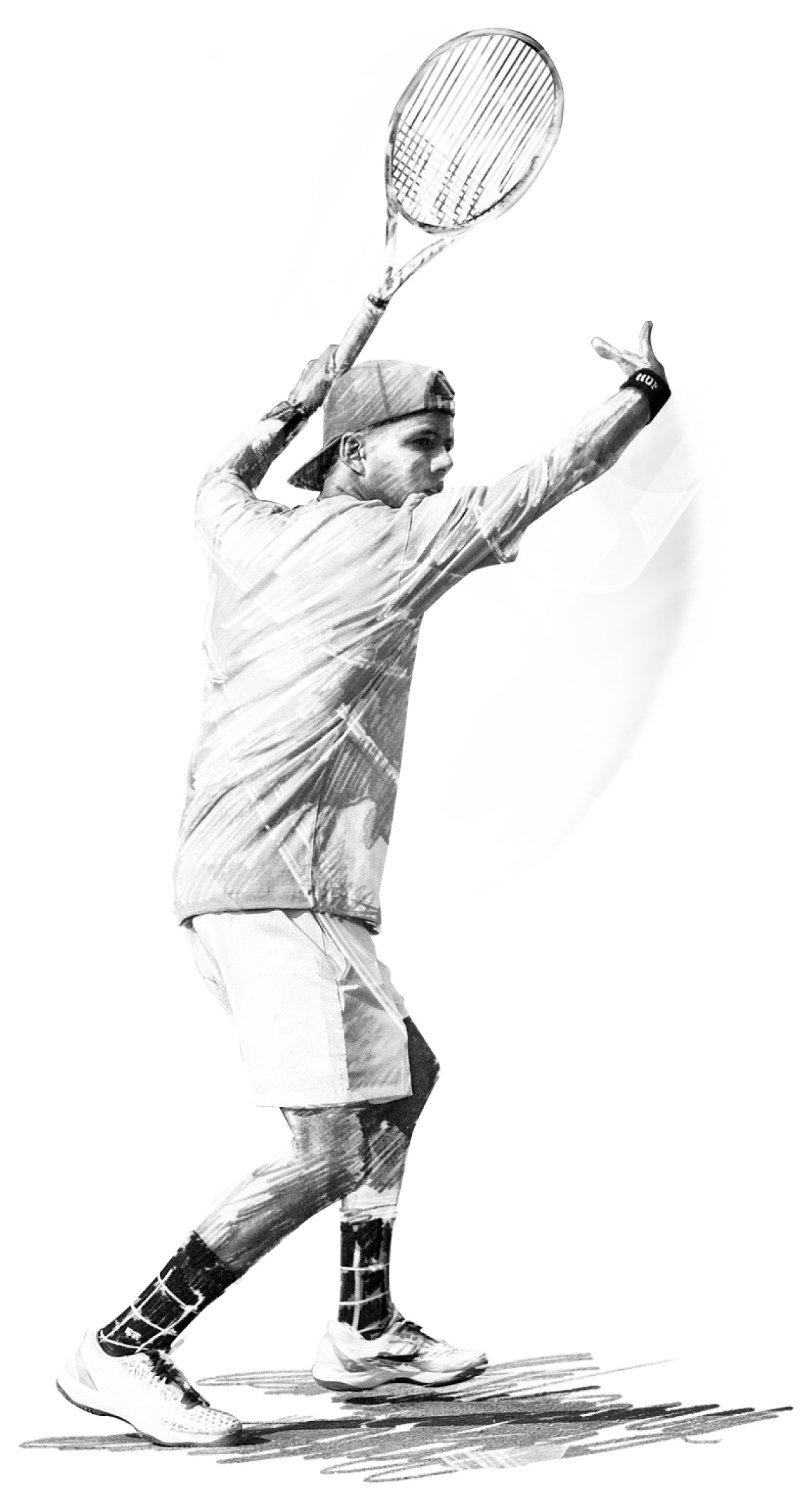 I also asked him one day who or what inspires him… "my dad of course" and "Rafael Nadal is one of my idols. He is my favorite athlete, I love his attitude and mental toughness." Ah yes of course, the lefty connection.
Coach Vaquero has been his mentor and only coach his entire life, which makes for a very unique and special father and son bond.
I wish them both well on their journey and hope to someday be able to say that I once shared the court with a Slam Champion.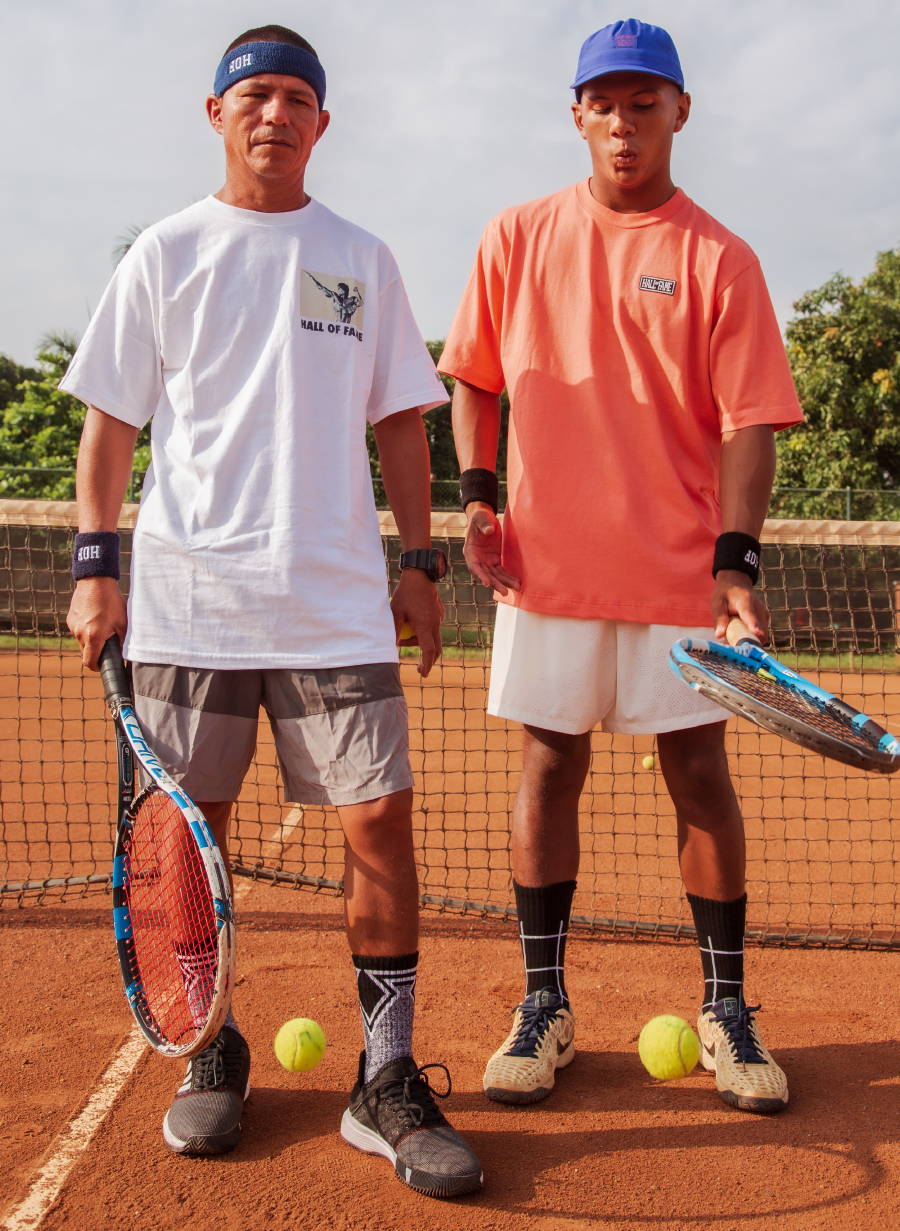 ---